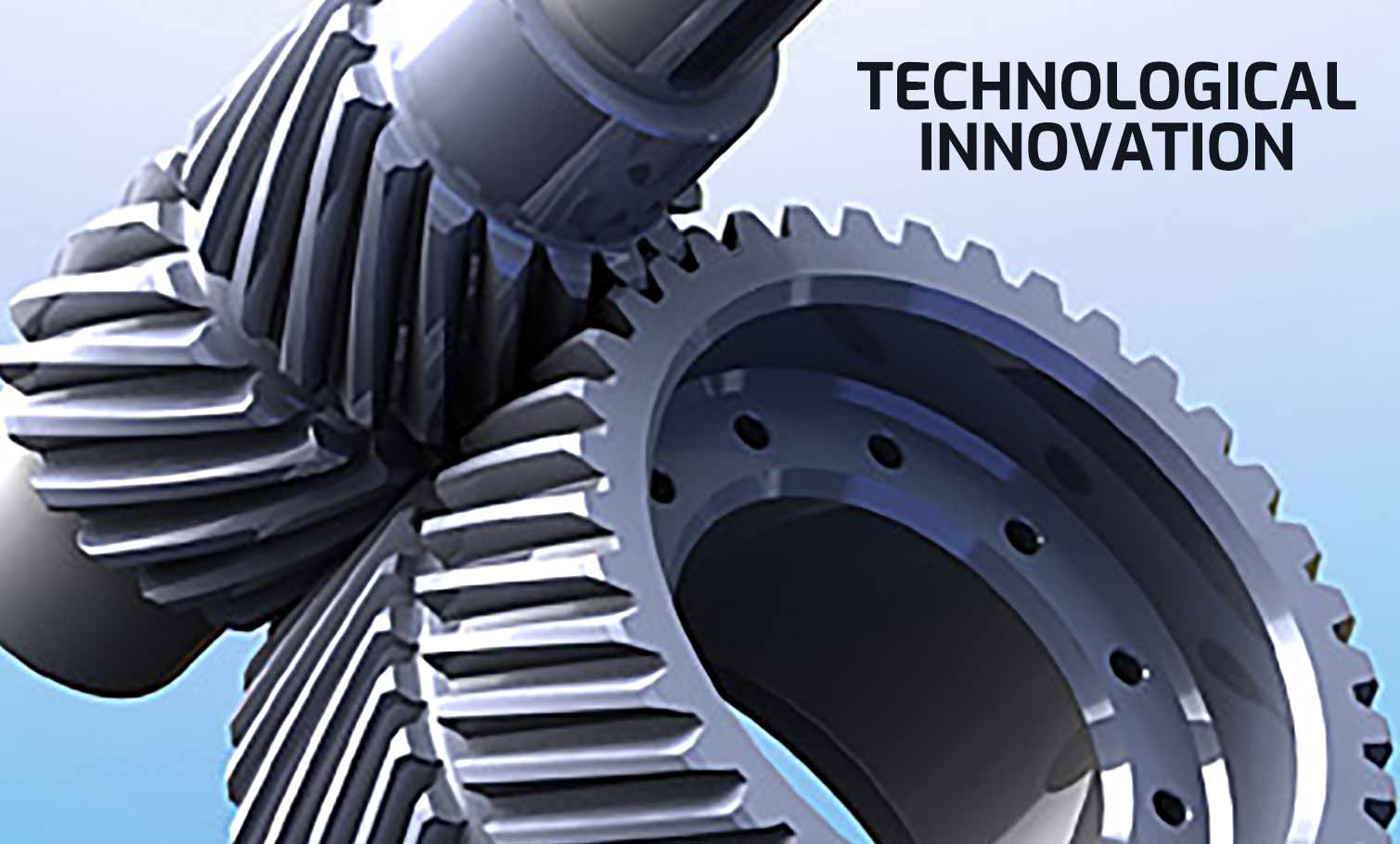 THE CHOICE OF A RELIABLE AND CUTTING-EDGE SUPPLIER
RODOLFO COMERIO
is the leading Italian company in terms of manufacturing of
calendering
lines and
laminating
and
embossing
plants for thermoplastic sheets and rubber.
Aware of the progress of contemporary technological needs, RODOLFO COMERIO, in the recent years, focused on achieving original process INNOVATIONS aimed to provide special features to its products, covered by INTERNATIONAL PATENTS, and is proud to underline that 100% of its solutions is exclusively Made in Italy.
Convinced that eco-compatibility represents a concept at the basis of the modern industrial competition, RODOLFO COMERIO, concentrated itself on the use of more advanced technologies with greater attention and respect for the environment and cares about these themes and request coming from Customers producing innovative materials that offer high performance with minimum impact on the environment, adopting a scientific, objective and verifiable approach.
LIMITLESS. A NEW CONCEPT OF TECHNOLOGY AND ORGANISATION
The high overall level of RODOLFO COMERIO's solutions, esteemed by the international market, is guaranteed by:
CONFORMITY WITH THE HIGHEST QUALITY AND TECHNICAL DESIGN STANDARDS IN TERMS OF PRODUCT PERFORMANCE;
FLUID PROCESS ORGANISATION THROUGH STRICT OPERATIONAL PROCEDURES THAT REGULATE THE WHOLE PRODUCTION CYCLE;
STRONG DESIGN THAT PROVIDES THE MAXIMUM LONG-TERM RELIABILITY OF THE MACHINES;
CONSTANT USE OF INNOVATIVE TECHNOLOGICAL SOLUTIONS;
DEEP KNOWLEDGE OF PROCESS KNOW-HOW;
PROVEN TRACK RECORD IN FACING TURN-KEY PROJECTS;
ATTENTION DEDICATED TO THE CONTINUOUS IMPROVEMENT PROCEDURES TO OBTAIN LONG-TERM PRODUCTION EFFICIENCY;
USE OF PLANT MANAGEMENT SYSTEMS (NEW-GENERATION HMI) INTERCONNECTED TO THE CUSTOMER'S MANAGEMENT SYSTEMS COMPATIBLE WITH USE IN INDUSTRY 4.0 ENVIRONMENT;
FAST AND EFFICIENT AFTER-SALES SERVICE;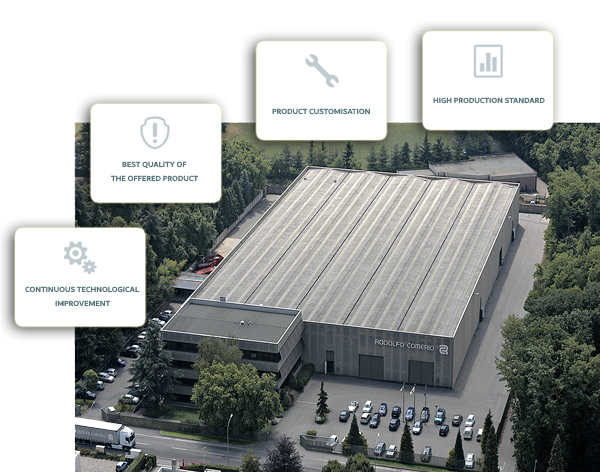 WE WORK TO BUILD A FUTURE OF TECHNOLOGICAL INNOVATIONS, SUCH AS NEW PRODUCTION INDUSTRIAL ASSETS, IN AN EFFICIENT AND SUSTAINABLE WAY.
MISSION AND VISION IN A UNIQUE COMBINATION OF STRONG VALUES
We base our work on passion and continuous development of advanced technologies, on strength and development of our expertise, on the value of the individual and recognising the international market as a resource.
We believe in long-term partnership with cutting-edge companies looking ahead.
Our company history as well as the reasons of its existence in a highly technological market have determined the values of our brand and project us into a dymanic vision of the future.
We do not set limits but challenges that we win thanks to organisation and technology.
We have always complied with the technological innovation request in leading sectors of the world economy and we will continue to do so.
Customer target and reference market have always been of the highest level, just like the references we acquired.
The way we operate on the international markets is of extremous seriousness and differs from our competitors for the exceptional technical imprinting of our solutions.
RODOLFO COMERIO S.r.l.
Via IV Novembre, 165
21058 – Solbiate Olona (Va)
ITALY