RODOLFO COMERIO OWES ITS SUCCESS TO FIVE FUNDAMENTAL PILLARS:

Continuous product development and innovation, fitting customer's requests
Engineering and project management ability, to deal with turn-key projects
Plant customisation, fitting investor's needs
Scrupulous company organisation, to guarantee production quality

Constant investments in equipment and machinery, to generate energy savings
THE DEEP INDUSTRIAL ROOTS OF THE COMPANY
RODOLFO COMERIO, founded in 1878, since the 1920s has increasingly specialized in the supply of complex calendering plants and today it is one of the world's technological leaders in the design and manufacturing of calendering lines for the production of plastic and rubber films.
Innovations introduced by RODOLFO COMERIO are numerous, and they contributed to the progress in the calendering field and to achieve performances at the service of international customers. The processes of fine lamination and embossing ennoblement of thermoplastic films, PVC in the first place, complete the calenders of the LATEST GENERATION.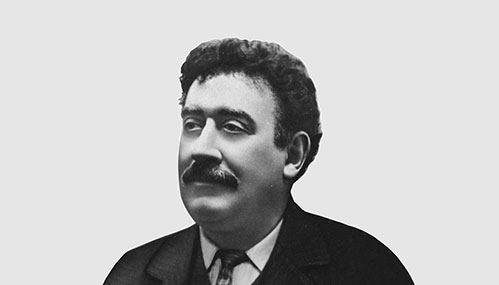 RODOLFO Comerio
1878
Founder
The history of the industrial activity of the Company "Fonderie ed Officine Meccaniche Rodolfo Comerio" started in 1878 with Rodolfo Comerio and it was connected with the textile industry developing in Busto Arsizio in that period.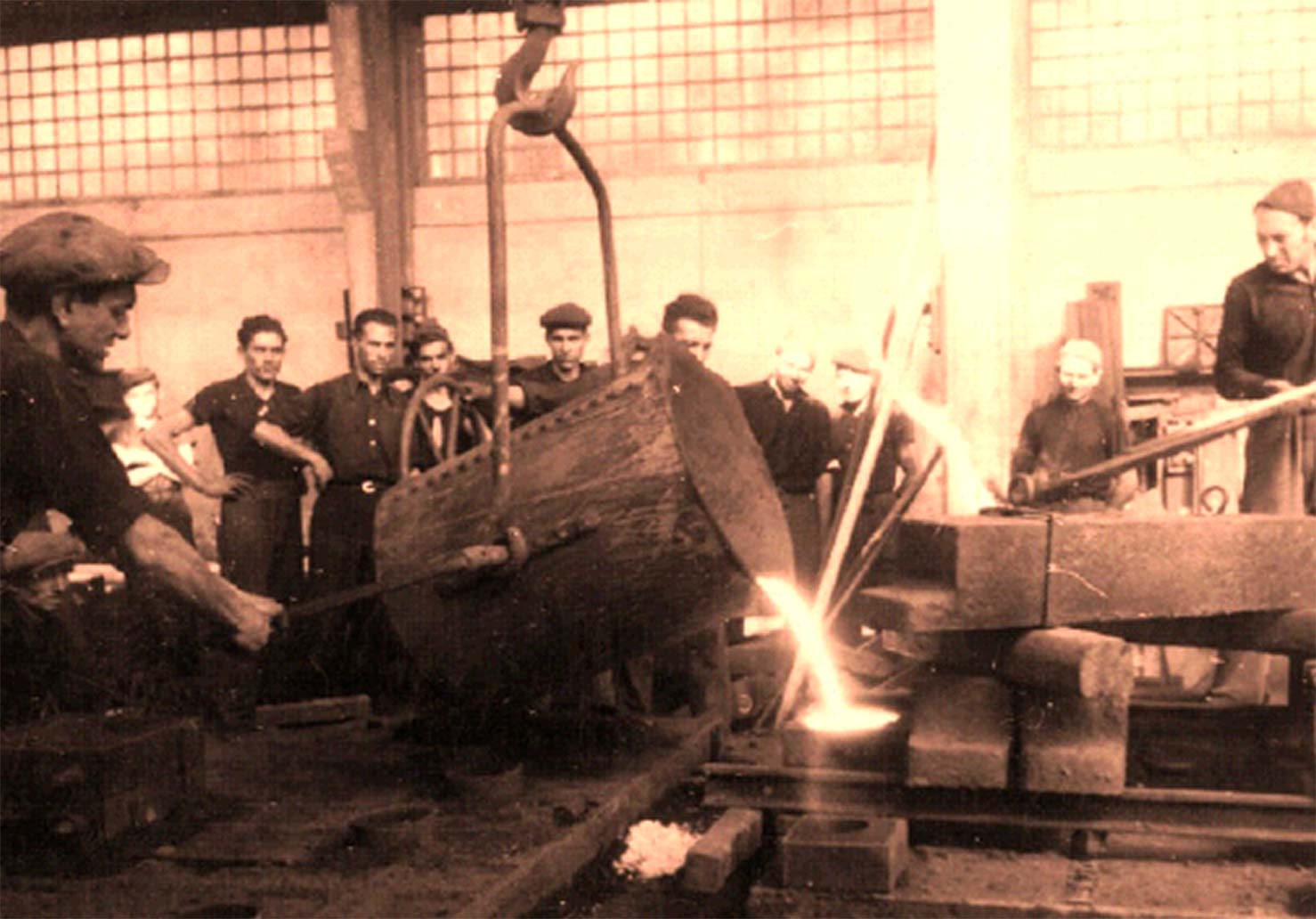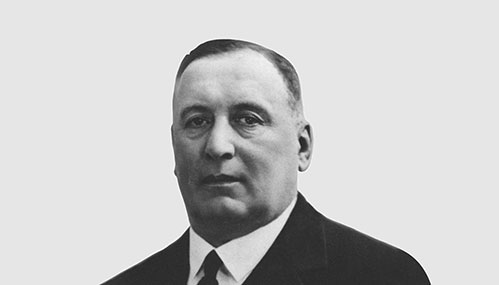 ENRICO Comerio
1913
At the beginning of 1900, Rodolfo's son, Enrico, started up the design and production of machine tools, the industry that was developing in Italy during World War I.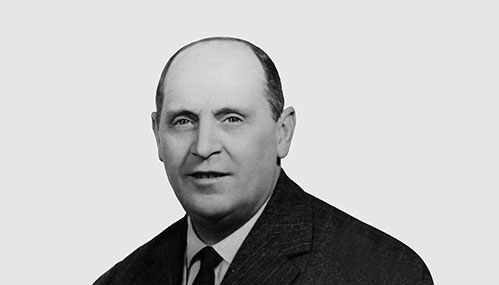 Rodolfo Comerio
1948
Rodolfo, Enrico's son, the third generation, transformed and oriented the Company towards the present production of machineries for rubber and PVC processing, manufacturing the first CALENDERS for rubber in 1925 for Pirelli and in 1942 for Montecatini Group for thermoplastic resins (PVC) processing.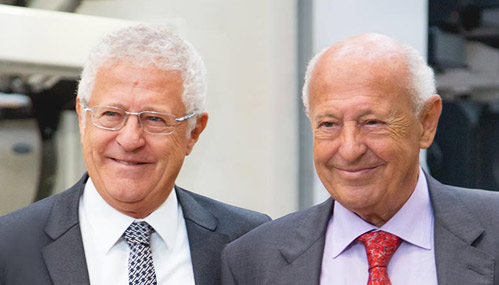 Enrico e carlo Comerio
1983
The present owners, Enrico and Carlo Comerio, Rodolfo's sons, continued the Company transformation, leading it to remarkable levels of productivity and technology, and building in 1981 a new and modern factory in Solbiate Olona, over an area of more than 35,000 m2, but above all creating a wide range of innovative and world-wide successful products.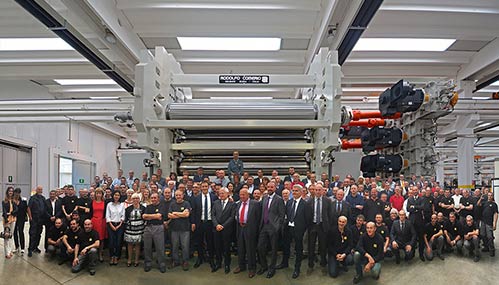 THE NEW GENERATION
2018
A consolidated team of expert managers supports Carlo and Enrico's heirs, that hold key positions in the company, to reach the industrial goals of continous growth and deal with the future market challenges.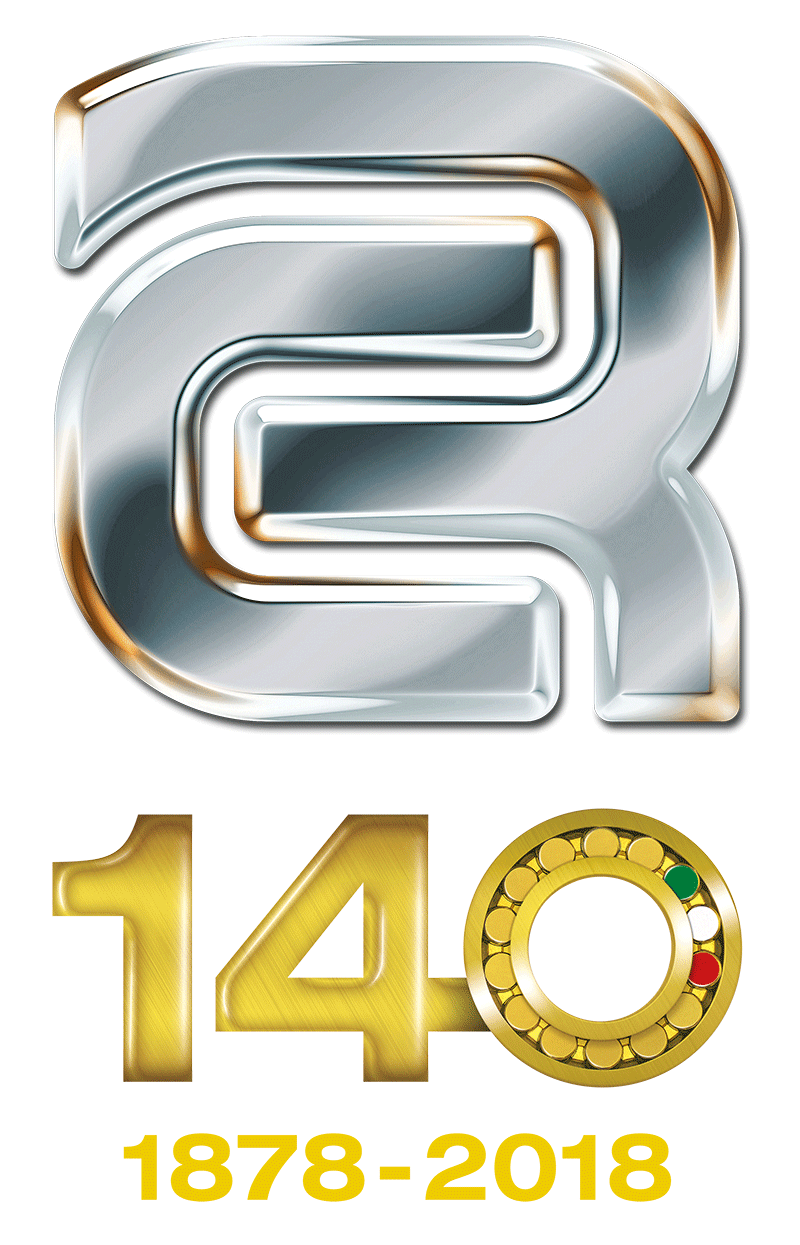 HEADQUARTERS, OPERABILITY AND
SUSTAINABILITY
RODOLFO COMERIO operates and produces in Solbiate Olona, in its headquarters provided with state-of-the-art and cutting-edge requirements to successfully face the most demanding challenges of the new century.
Production area of more than 35,000 sqm. Receiving, inspection and shipping area of additional 10,000 sqm.
Designing team using CAD design with two- and three- dimensional work-stations and CAM programming of multifunctional manufacturing centers.
Dedicated sales departments supported by process engineers.
Project management and procurement coordinated throughout the whole order process.
CIM accounting processing and business management, on interactive PCs using cutting-edge DYNAMICS NAVISION informative system for the management of all business processes
Service and Commissioning departments networked with our Customers through the innovative and state-of-the-art RC REMOTE CONTROL ROOM
RODOLFO COMERIO has launched an important investment program mainly aimed at increasing efficiency and organisation and achieving high performance in its after-sales service.
Social sustainability, i.e. the ability to provide constant work to almost 100 people and to take part in the wealth of a network of just as many suppliers, is among the main goals of its development in a fair industrial competition in which it stands out for the ABSOLUTE TECHNICAL DISTINCTION compared to competitors.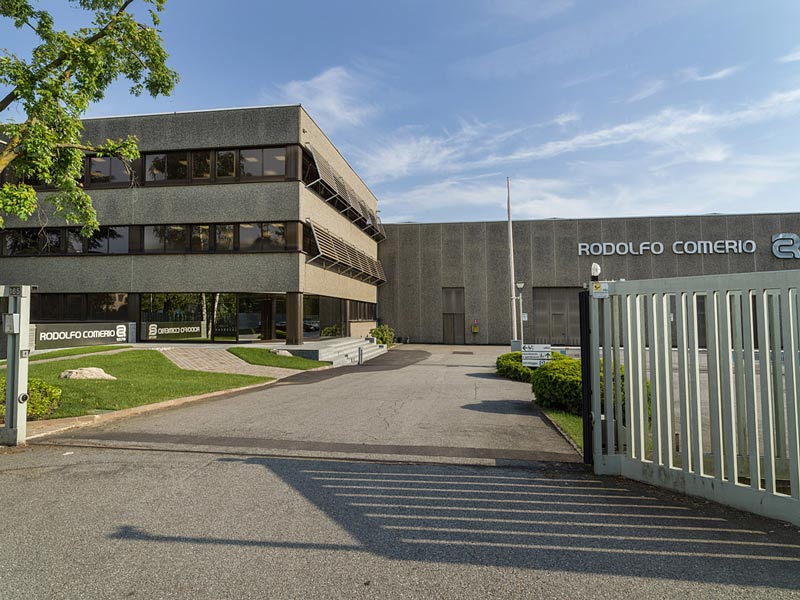 R&D department has a fundamental role in supporting TECHNOLOGICAL INNOVATIONS and RESEARCH of competitive processes from the point of view of the investment of machine asset for the end user.
RODOLFO COMERIO S.r.l.
Via IV Novembre, 165
21058 – Solbiate Olona (Va)
ITALY
CONTACTS
T. +39 0331 641 680
F. +39 0331 641 666
comm@comerio.it